Adrian & Ella received their session as a gift from Ella's Mum back in October last year. It took us a while to find a suitable date since they live in Toowoomba and we were originally trying to find a time when we'd all be in Brisbane.  As the months went by and we got closer to Autumn I asked if they'd be happy to change our plans and have the session in their home town, as unlike Brisbane (where we really only have two seasons – Summer, and a slightly cooler few months we jokingly call Winter) Toowoomba, only a couple of hours drive away, has a completely different climate and is known for it's glorious display of Autumn trees.
Unfortunately as I drove out to Toowoomba that day, the weather deteriorated. What started as as a little bit overcast, turned into a dark rainy day.  Rather than pull the pin and reschedule AGAIN, we decided to go ahead with the shoot.  Henry couldn't have cared less about the rain, and luckily Adrian and Ella were great sports, happy to hide under trees to escape the worst of it when necessary.  If you look closely you can see the rain in a few shots, but I love how the overcast day made the rich colours of the stunning Queens Park even more vibrant.
9 month old Henry (full name Henry Tudor Maher) might have a regal name, but there is absolutely nothing conservative about his personality!  This boy LOVES to PLAY.  His signature move is the play bow, which he pulls out at the slightest sign that there might be a toy or any other kind of fun about to happen.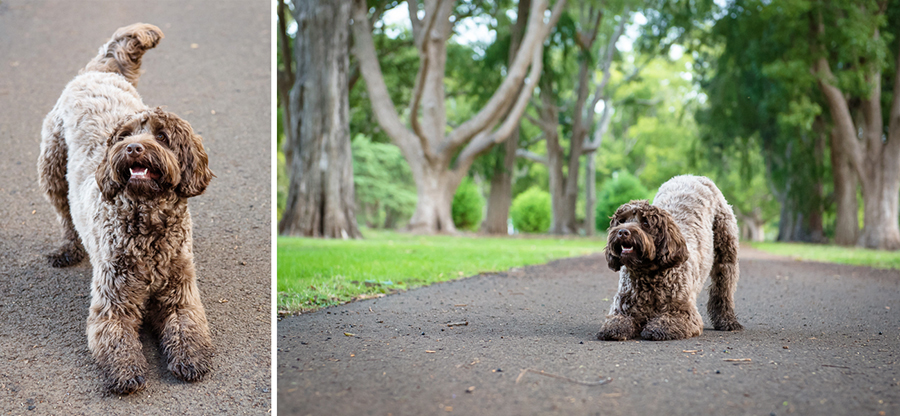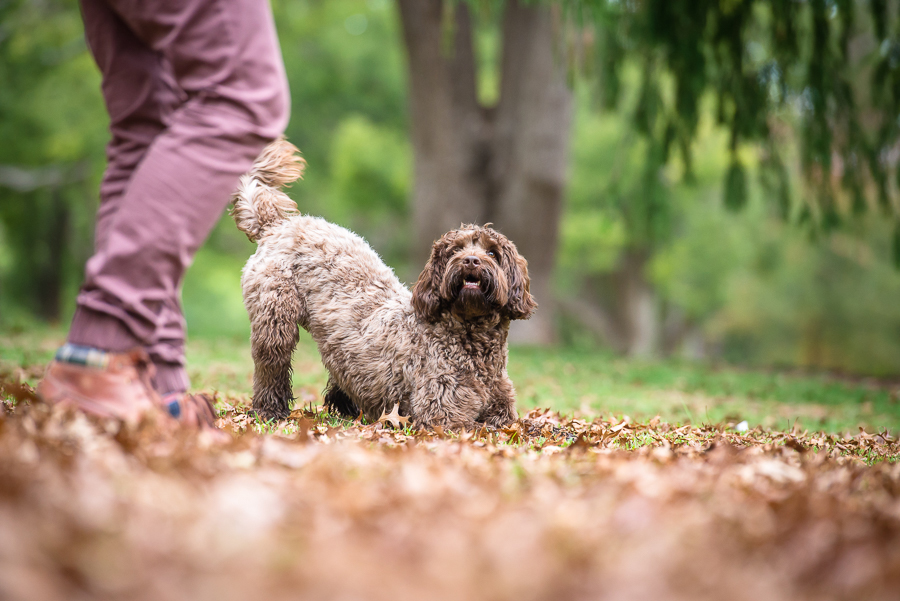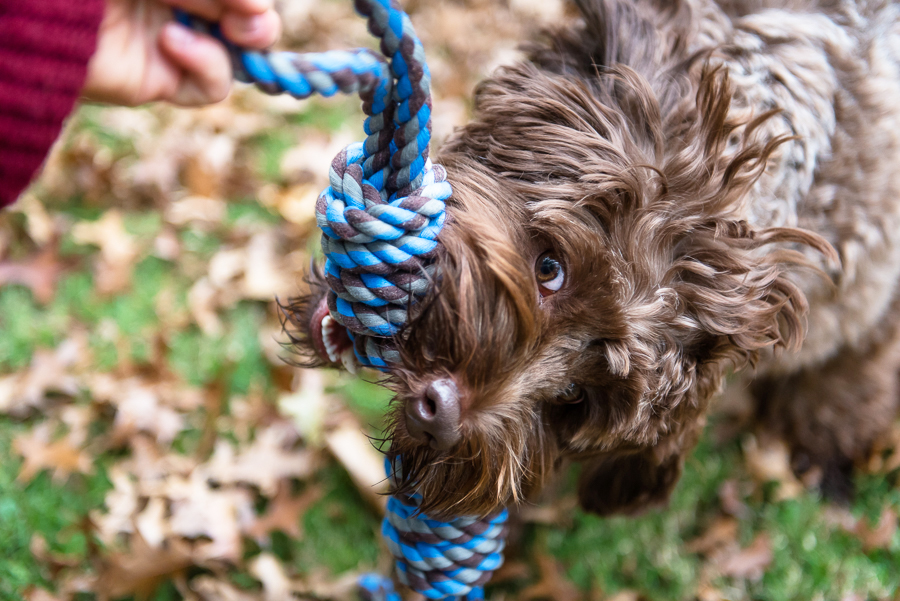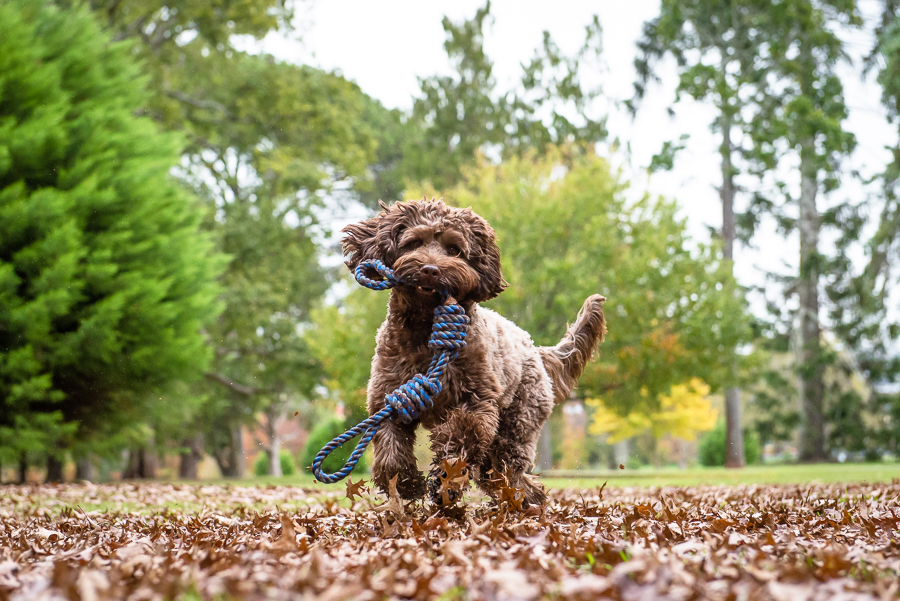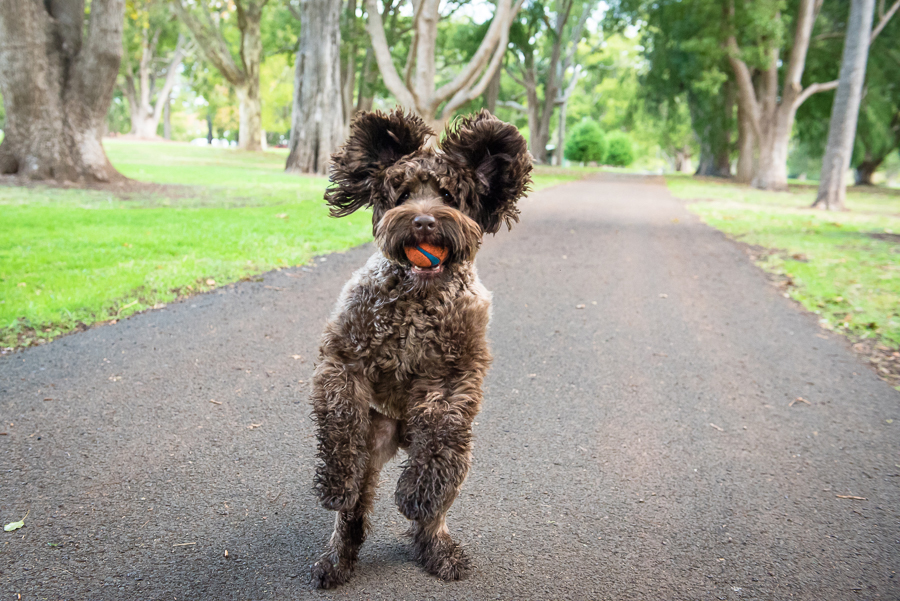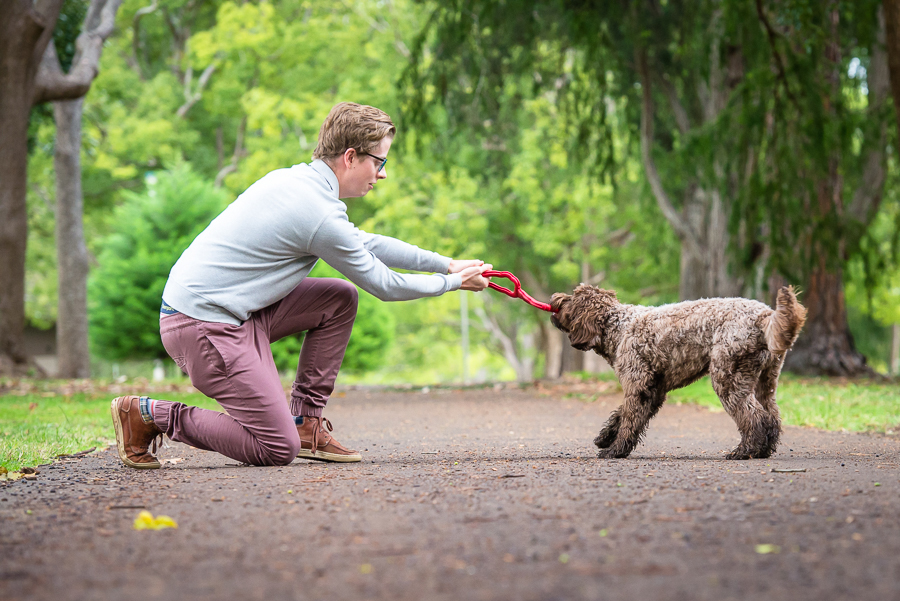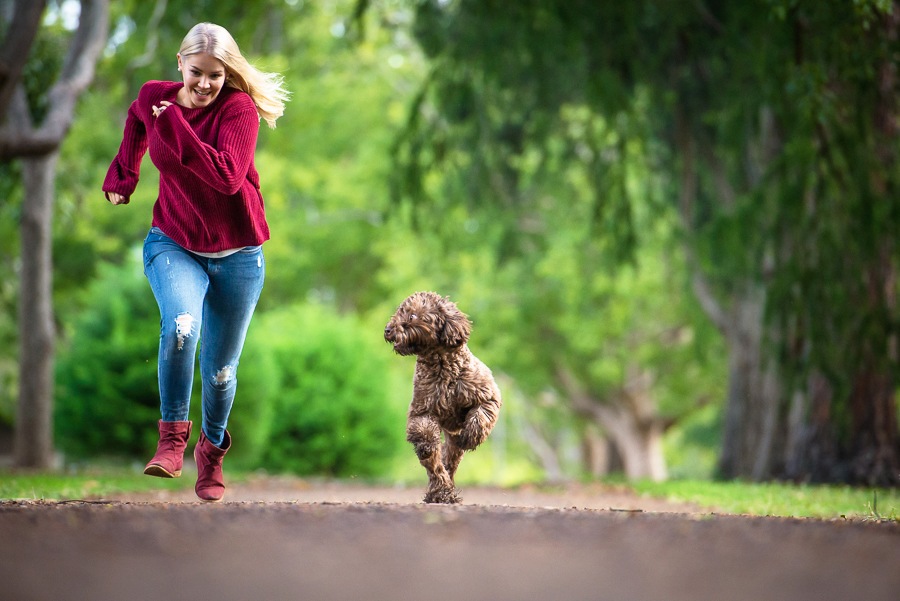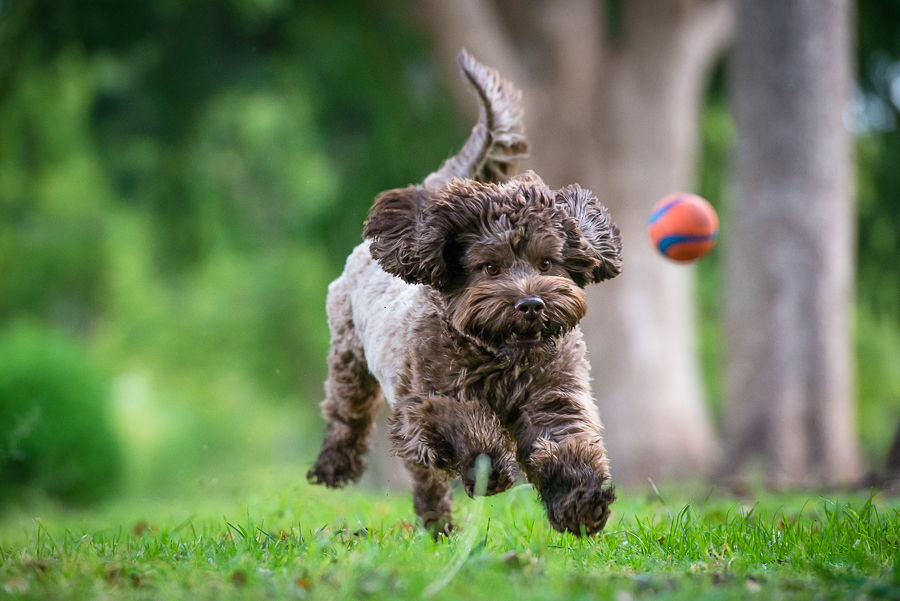 Considering the fact that he really does look like a real-life teddy bear, it's probably a good thing he loves affection so much as the urge to snuggle him is almost irresistible (trust me I know!).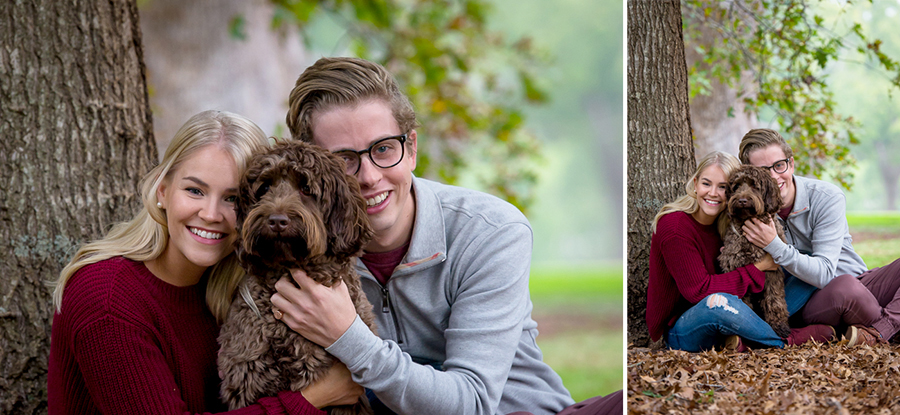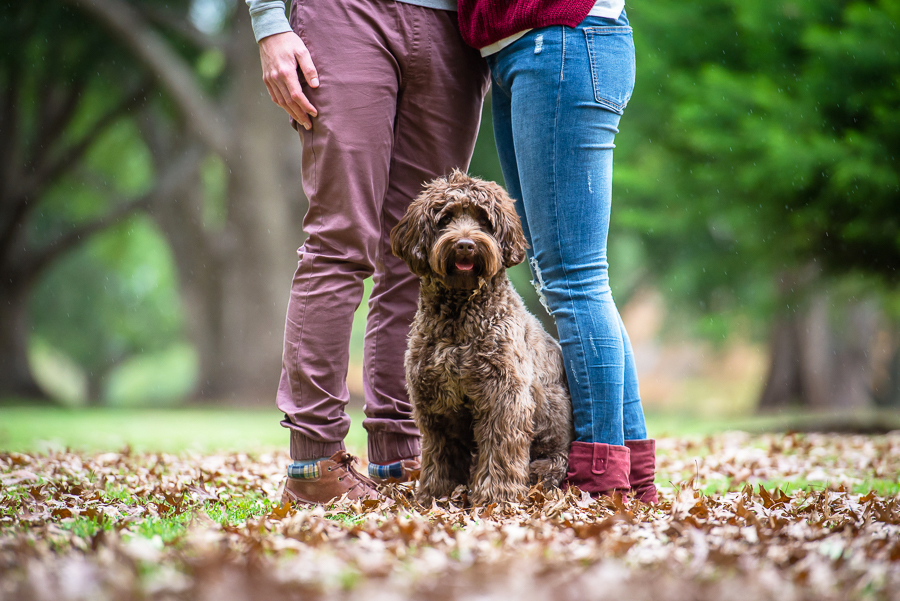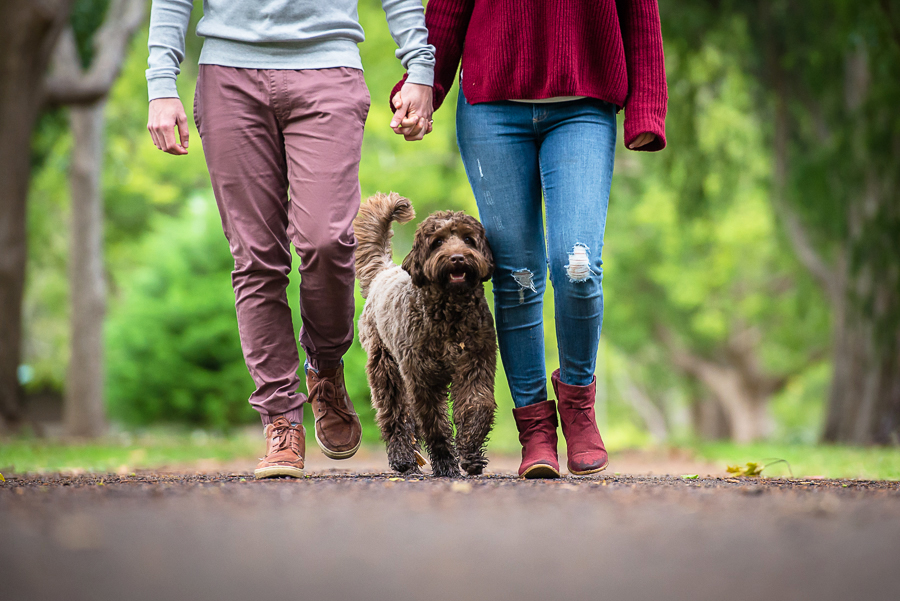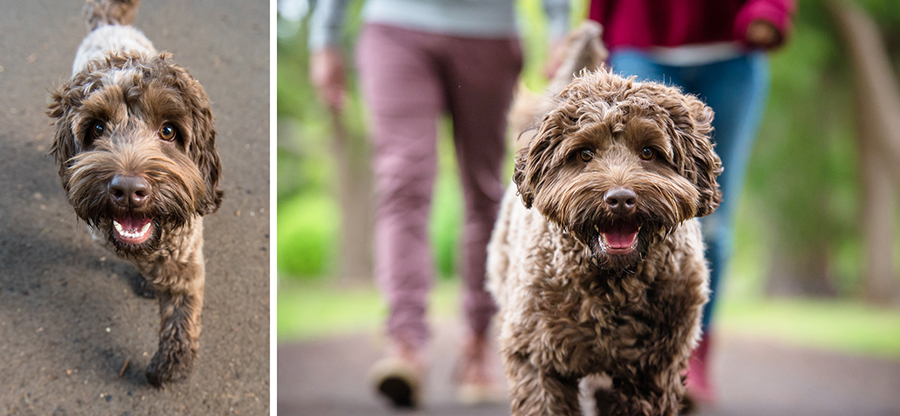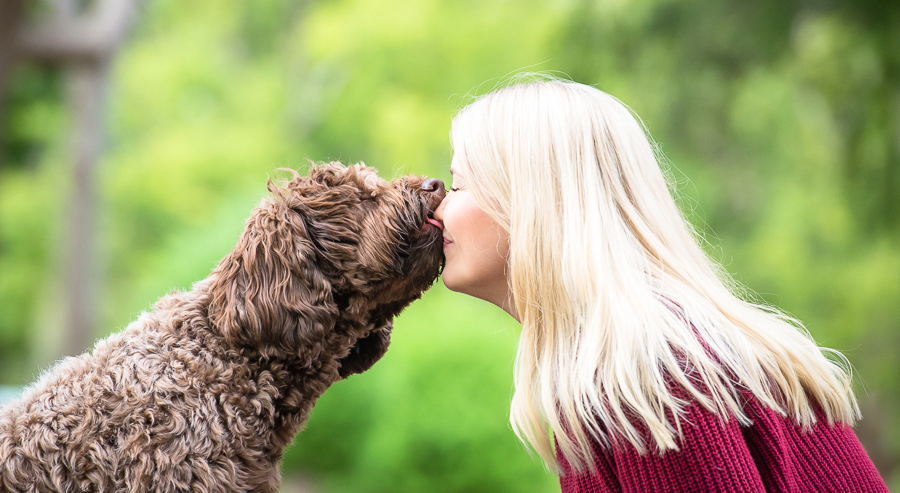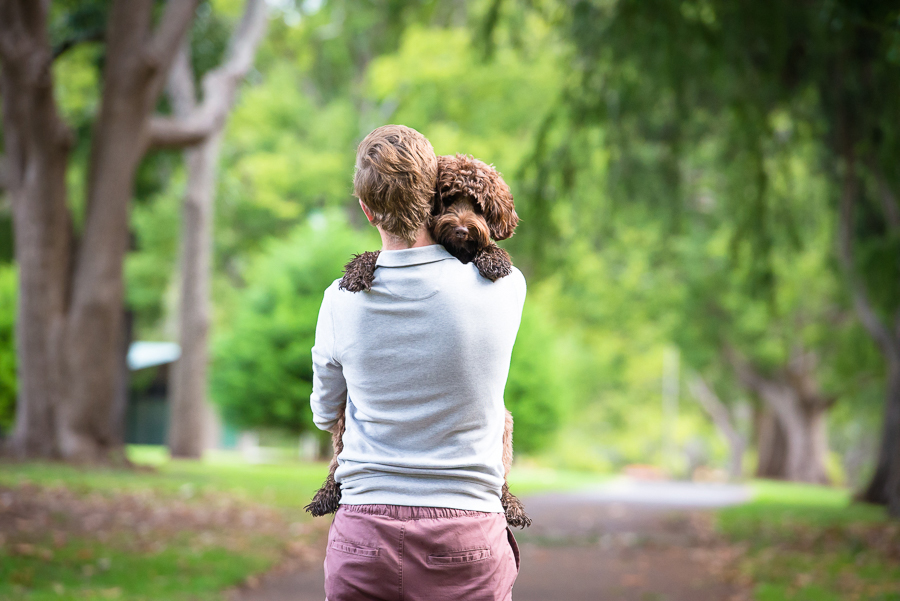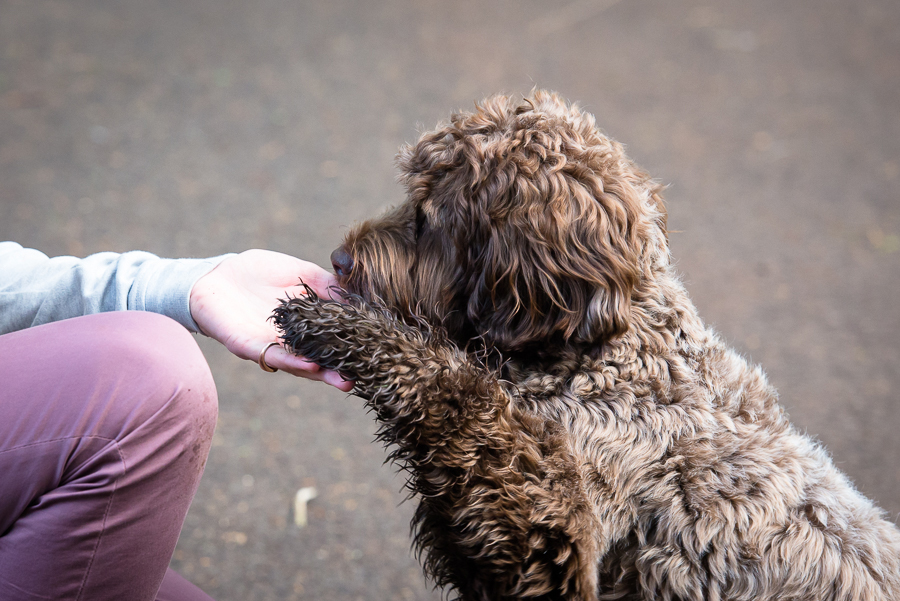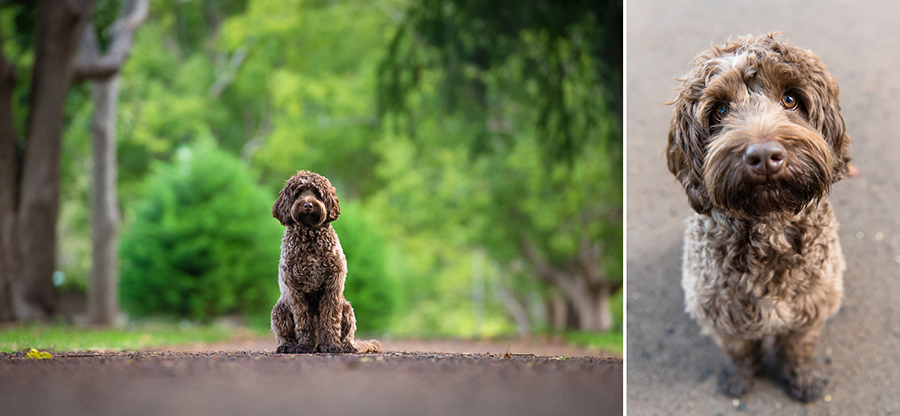 There weren't a lot of golden colours still out at the park we spent most of our time so Adrian & Ella offered to take me to another one to get my Autumn leaves fix. Sometimes the shot in your head is nothing like the one you end up with… but this still makes me laugh.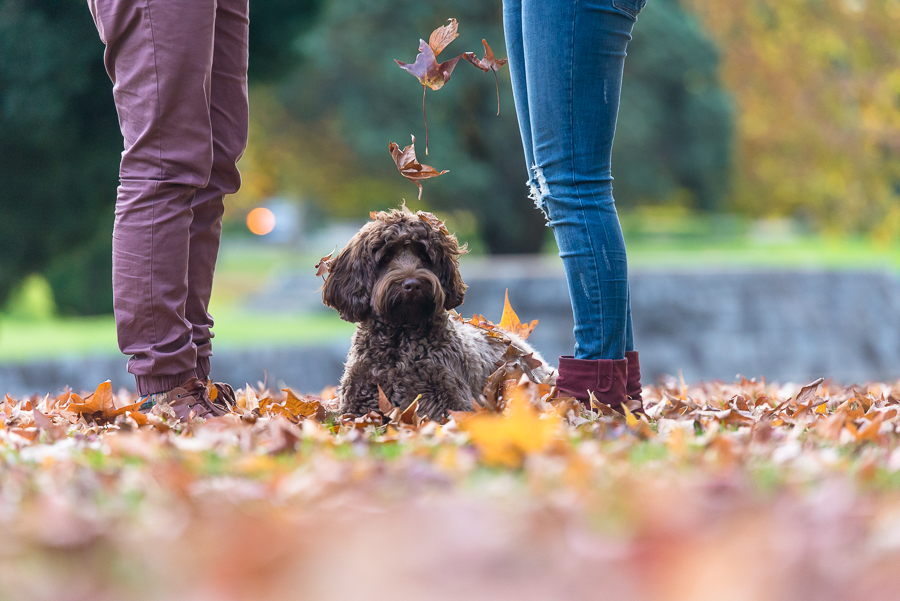 This photo of Ella and Henry is going down as one of my all time favourites.  Such a sweet, gentle moment between a very loved pup and his Mum.  I had such a great afternoon with this gorgeous family.  Thanks for showing me around your home town Henry  xx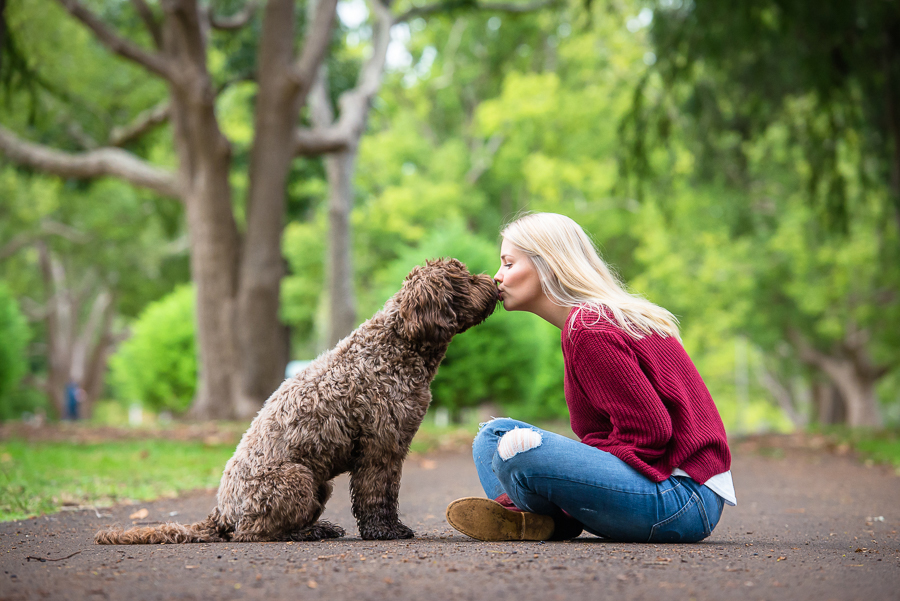 Want a session like this with your dog (s)?   Read more about the Hairypants Experience here.