Brisbane Pet Photography
Photos that give you
all the feels.
Brisbane Pet Photography
Photos that give you
all the feels.
Welcome to Hairypants Photography!
At Hairypants Photography I believe that photographs should be more than just perfectly posed portraits in pretty locations.  They should remind us, every time we look at them, what it FEELS like to love these incredible animals that share our lives.
Images that reflect the happiness we get from their goofy playfulness or ridiculous expressions.  The hilarity of a full speed run with ears flying where for that moment there is nothing more fun on the whole planet!
These are the images I want to capture for my clients.
Kelly x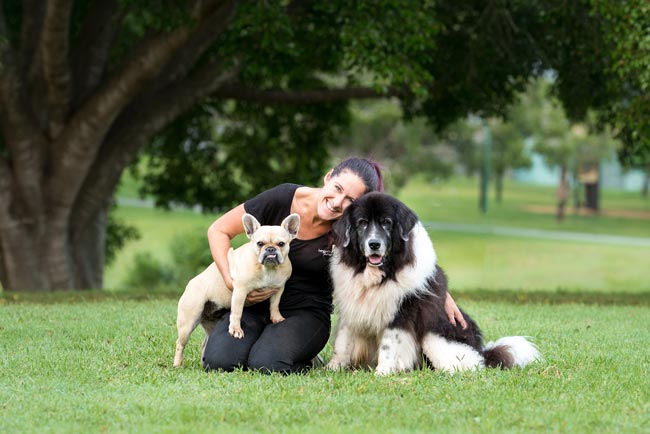 Kelly with her Funny Faced Frenchie Lulu and Hairypants namesake Henry.
We viewed our photos today. I cried. Kelly captured so much love, emotion, and character. 
Let's make photos that capture forever the way they look at you with absolute and total devotion, or that special way they fold into your arms for cuddles.
Kelly is kind, funny and creative and absolutely goes the extra mile to get the perfect shot with your cherished furry family member.
Art for the Home and Heart
I believe our homes and work spaces should be decorated with the things that we love.
Whether you're looking for a framed picture to sit by your desk to help you get through the work day or a stunning wall collection hanging at home to remind you forever of the special bond you share, my aim is to provide you with unique, joyful images that you will cherish forever.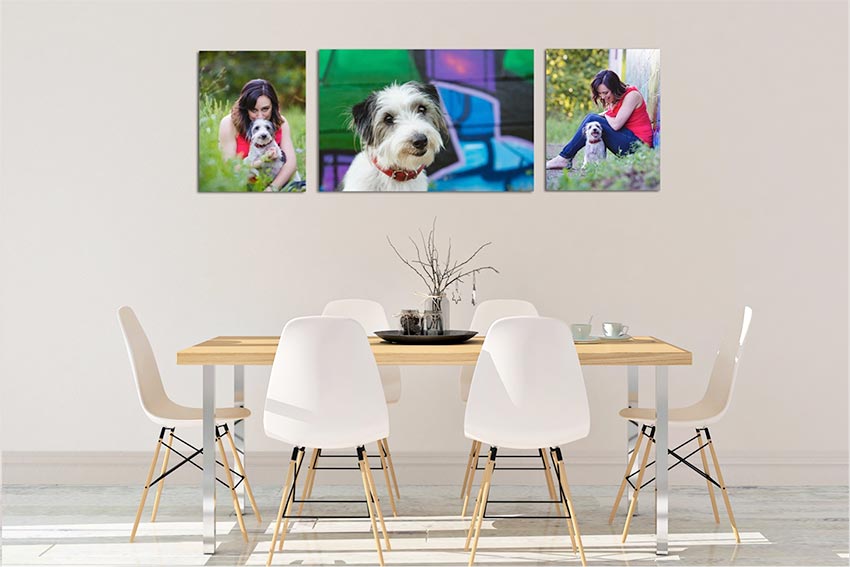 Gorgeous wall art that will make your heart sing. Forever.
Whether it's a single hero piece to imortalise their comical goofiness, or a beautiful collection that tells the story of your love for each other, our stunning wall art products will keep them with you forever.
Friends will ask where you got your incredible art.
With a range of beautiful artwork options to suit any space and style, choosing how you'll display your final images at your design appointment is one of the best parts of the whole Hairypants experience.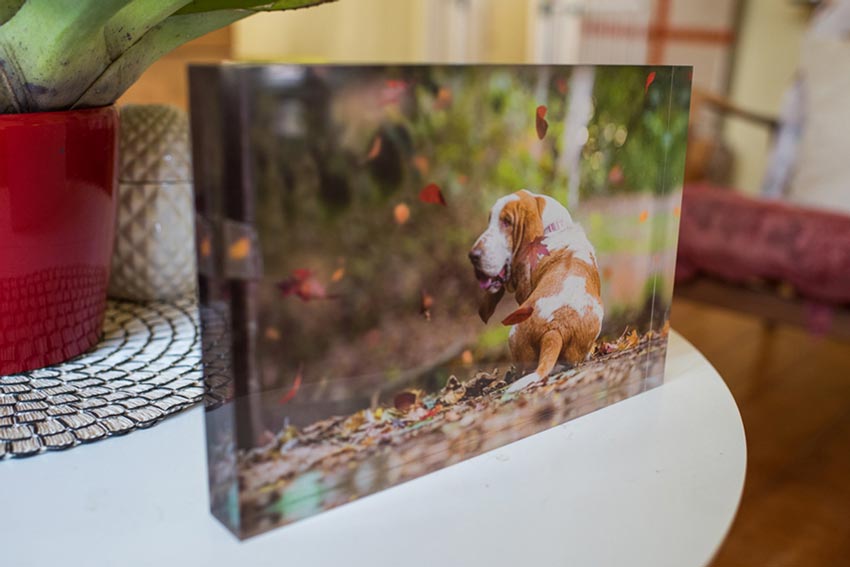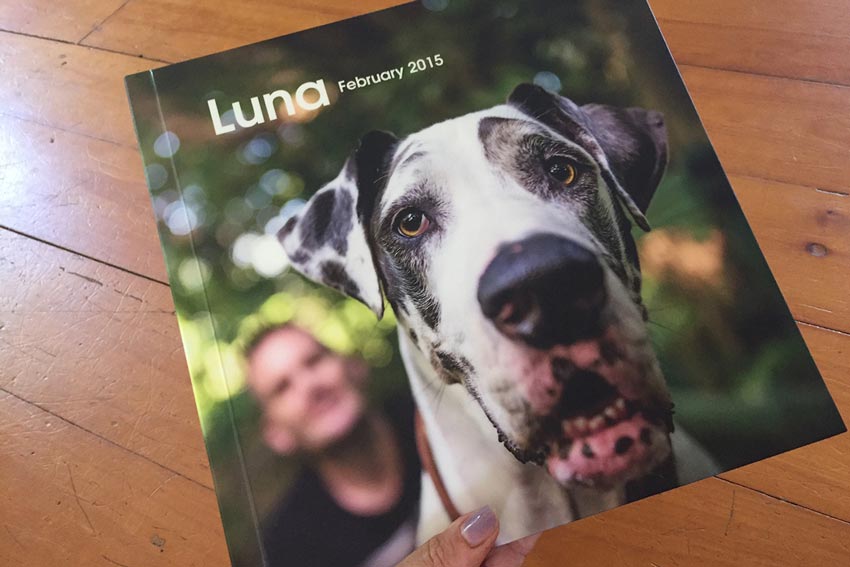 The only coffee table book you will truly adore
Printed on beautiful rich cotton rag paper with thick layflat pages, and handmade right here in Brisbane, our stunning Signature Albums are the perfect way to tell your pet's story.
Share the joy with those you love
The ultimate gift for the animal lover in your life!  Choose your own inclusions or keep it simple with our Classic Gift Voucher option.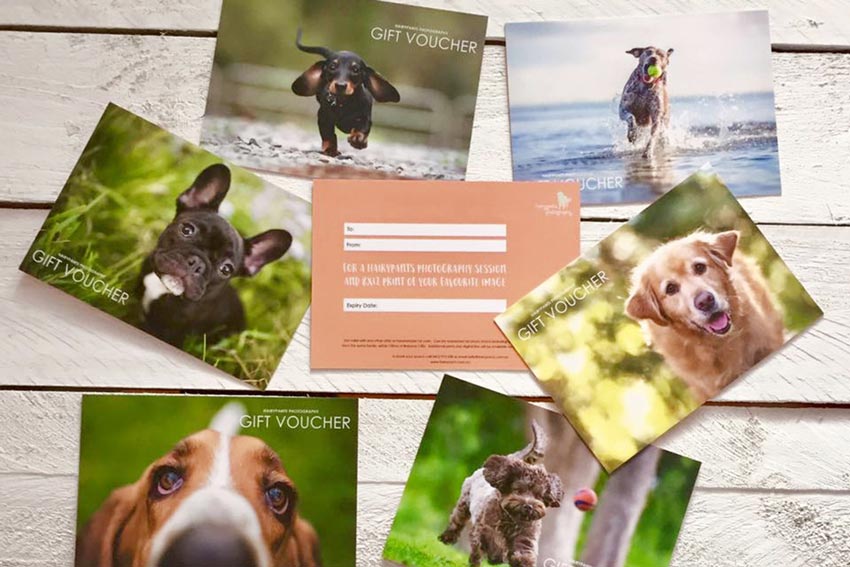 I'm over the moon with my wall art. 
I'm pretty in love with my clients and their pets. Lucky for me, they seem to be pretty in love with what I do too!
Kel, Coco(licious) here. Thank you so much for taking such beautiful, elegant photographs of myself, average photos of my smelly little brother Taco and those crazy skin siblings of mine. I immensely enjoyed the treats, cuddles and belly rubs. I heard Mum and Dad say they absolutely love all my photographs, but let's be honest who wouldn't love a picture of me. Lots of slobbery kisses Coco(licious) oh and smelly Taco(rebel) says thank you too.

Jas Robinson


July 27, 2018

Karen Pilgrim


February 14, 2019

A huge Thank you to Kelly for an amazing photo shoot & awesome photos! She was great with with our 3 boys which are sometimes a handful! She knew exactly what would look best & thanks to her bag of tricks with treats & interesting squeaker toys our boys performed perfectly. Will reccomend to everyone!!

Claire Stoddart


November 5, 2014

Kelly's friendly and gentle nature puts the pets and their humans so at ease. Thank you so much for capturing Panda's personality perfectly!

Pippa Silvestri


October 26, 2014

Kelly is amazing!!! What she can capture is beyond words! Thank u so so much 4 our photo session, it was super fun, n thank u 4 the awesome photos that u took!!! The hardest part, was trying 2 pick only a few, from all the fantastic photos Kelly took. Kelly u have found your calling in life!!!! N we r so very lucky 2 have met u n gorgeous Henry!! We will b recommending u 2 everybody. Thanks again Kelly. I know we will treasure these photos forever!!!! the Platz 4

Pete Platz


June 11, 2016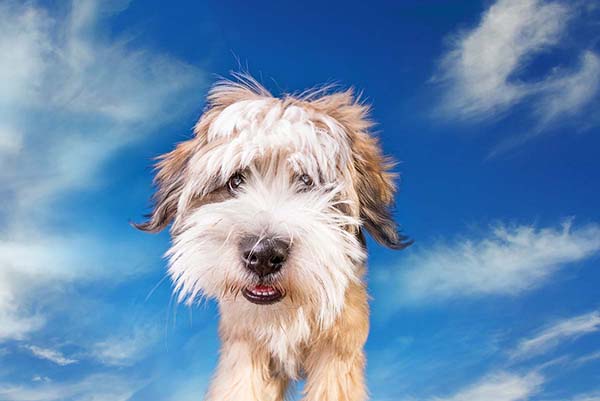 You are one step closer to getting photos you adore
Enjoy easy booking, right here on the site. Photo shoots are available on weekdays and weekends, whenever it's convenient for you!
The whole process is designed to be fun and hassle-free.