So often I hear people say they could never get a "rescue" dog because they'd have to inherit all their "issues".
One of the biggest misconceptions around fostering or adopting from a shelter or rescue group seems to be that every dog has been treated badly, been abused, or neglected and carries the physical or emotional scars from their previous lives.  Every time a dog flinches when someone goes to pat its head, its assumed he was beaten in his previous home… every patch of hair loss is an old bite wound and means they must have been used as bait dogs in fighting rings.   We see dogs needing new foster carers and assume they need to be moved due to behavioural problems as a result of their past mistreatment.
Don't get me wrong, I've seen enough to know that these cases do exist and in awful numbers, but just as often that flinching can be put down to the completely normal reaction of a dog not wanting complete strangers invading their personal space without their invitation, and those little scars are more likely be from a scrap at the dog park, an escape artist injury from jumping a fence, or even just skin issues such as hot spots or allergies.
There will always be a need for people to care for and rehabilitate those animals who have had been seriously mistreated, but more often than not the ones you see needing foster care and adoption have just been let down by a change in circumstance, and owners not willing or able to continue to care for their pet.
I think that's why I love that Ferox is the first dog in my Forever Home series.
Ferox wasn't found beaten and starving on the side of the road, or seized from a bad home, he didn't have major behavioural issues.  Like my boy Henry, he was one of those dogs who were just no longer part of their owners' plans.  His owners were moving interstate so surrendered him to the Animal Welfare League who manage the Brisbane council pounds. From there the team at SHAMROQ stepped in to help find him the perfect new family, and he was placed into foster care.
I met Ferox (called Gizmo at that stage) for his adoption photos back in May last year, and like everyone who met him, fell instantly in love with this gorgeous big goofball.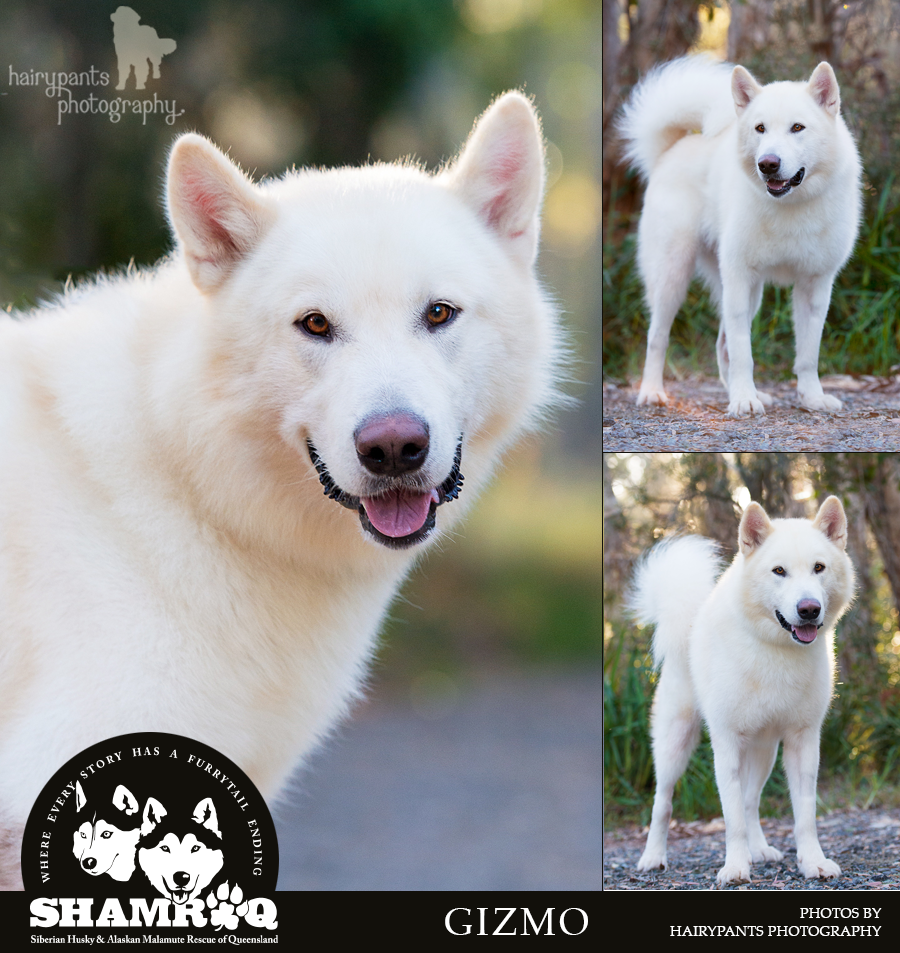 When he needed a new foster carer a few months later, Nadia & Tim offered him a place to stay. In Nadia's words 'it was love at first "woop" and we couldn't see ourselves ever letting him go anywhere else."
Fast forward to last week and I was so excited to see this big polar bear again.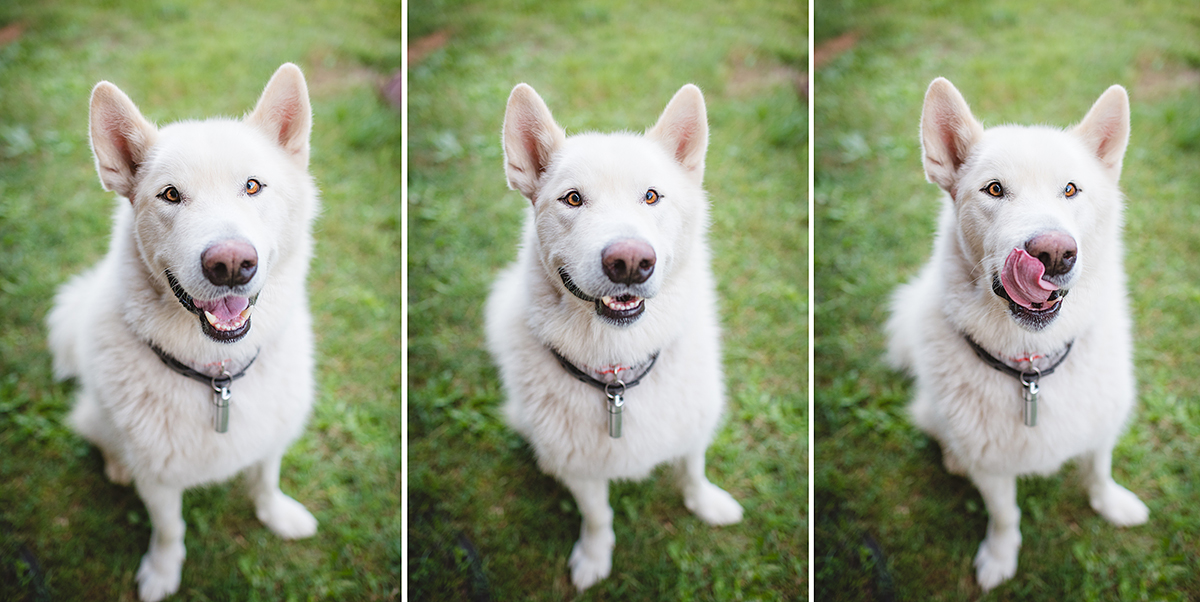 He didn't disappoint, smothering me with big heavy, leaning cuddles from the second I walked in the door! Ferox, is just the sweetest, cuddliest dog you'll ever meet and you can tell instantly that he has his new family wrapped around his enormous fluffy paws.
In true Malamute style, Ferox loves a good chat… so much so that Nadia and Tim did a flyer drop around their neighbourhood when he first arrived to let people know he might take a little while to settle in, and there was a good chance the whole street would hear about it! Of course this just meant he had even more fans once people had the chance to meet the dog behind the voice.
In his new life, Ferox gets to do all the things he loves… playing tug with his favourite rope toy, walks to the park with his best friend Tim, and generally lapping up all the love on offer from everyone who meets him.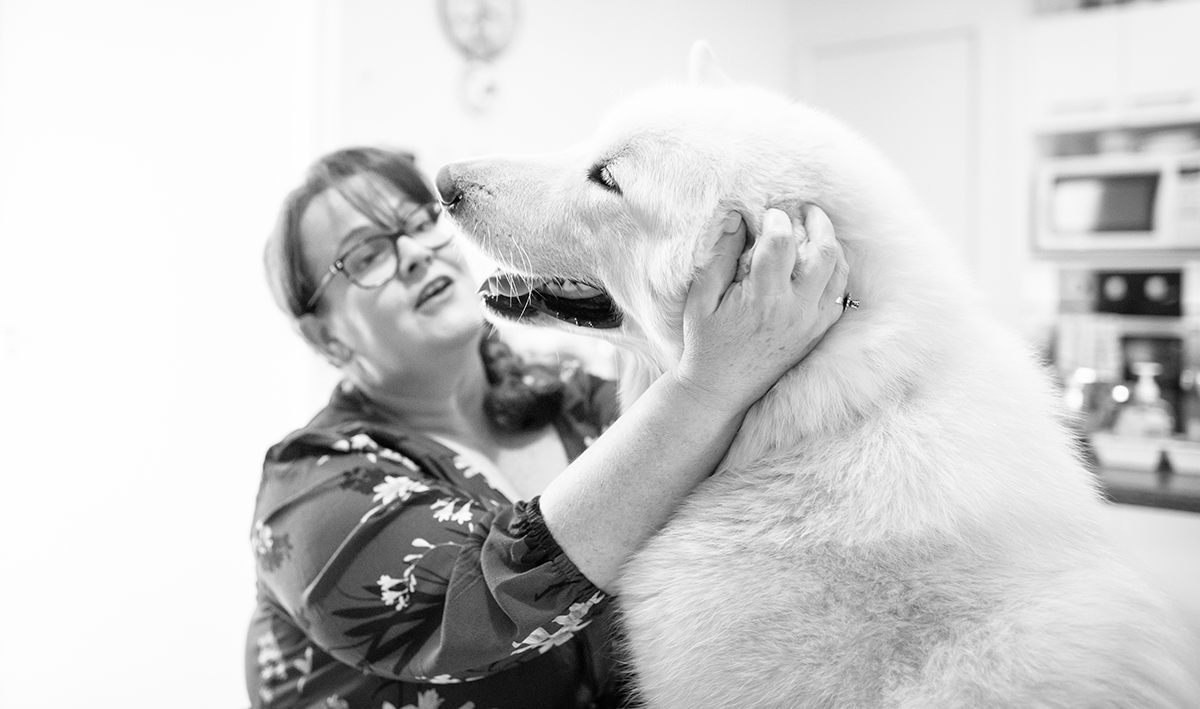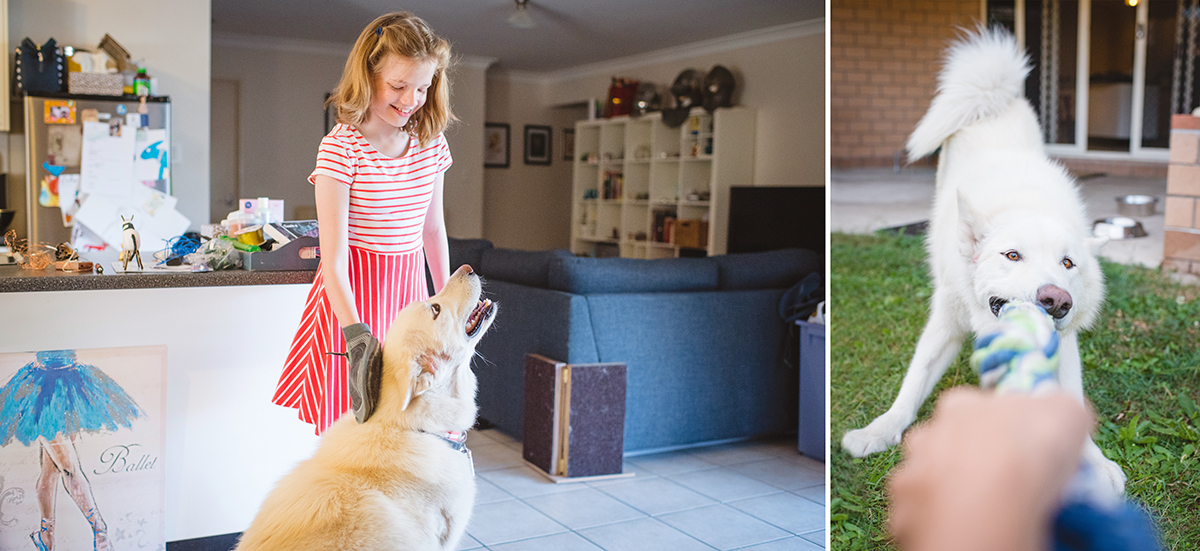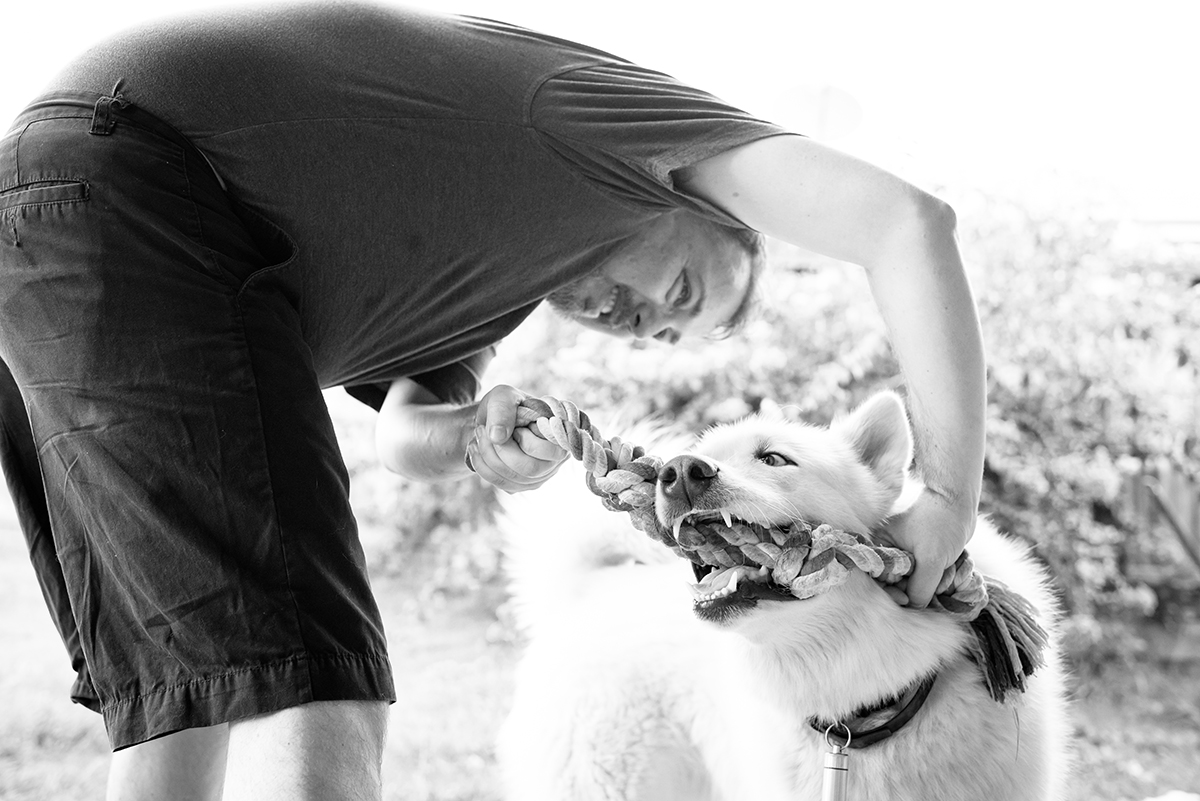 We went for a stroll and you could tell he was proud as punch to be walking out front, leading his family.   When we arrived back home, the way he looked up at Tim while waiting for the front door to open, left no doubt that Ferox knows exactly where he belongs.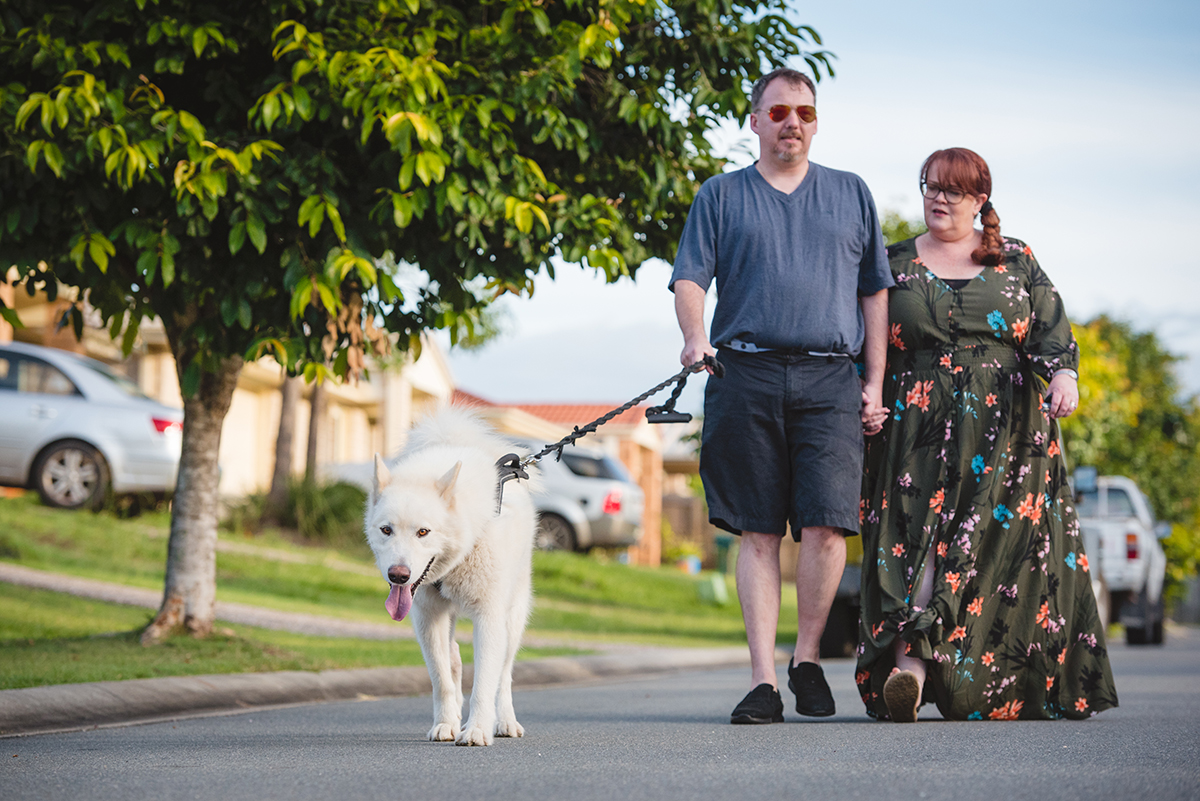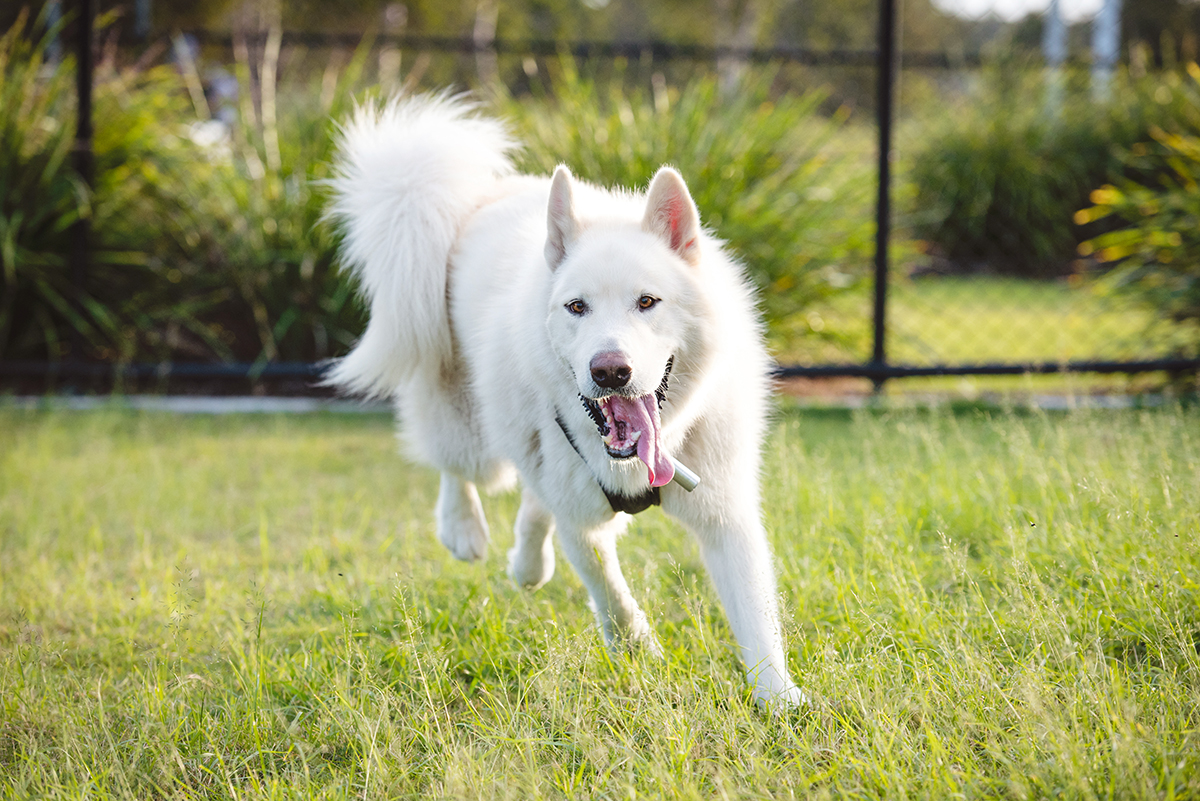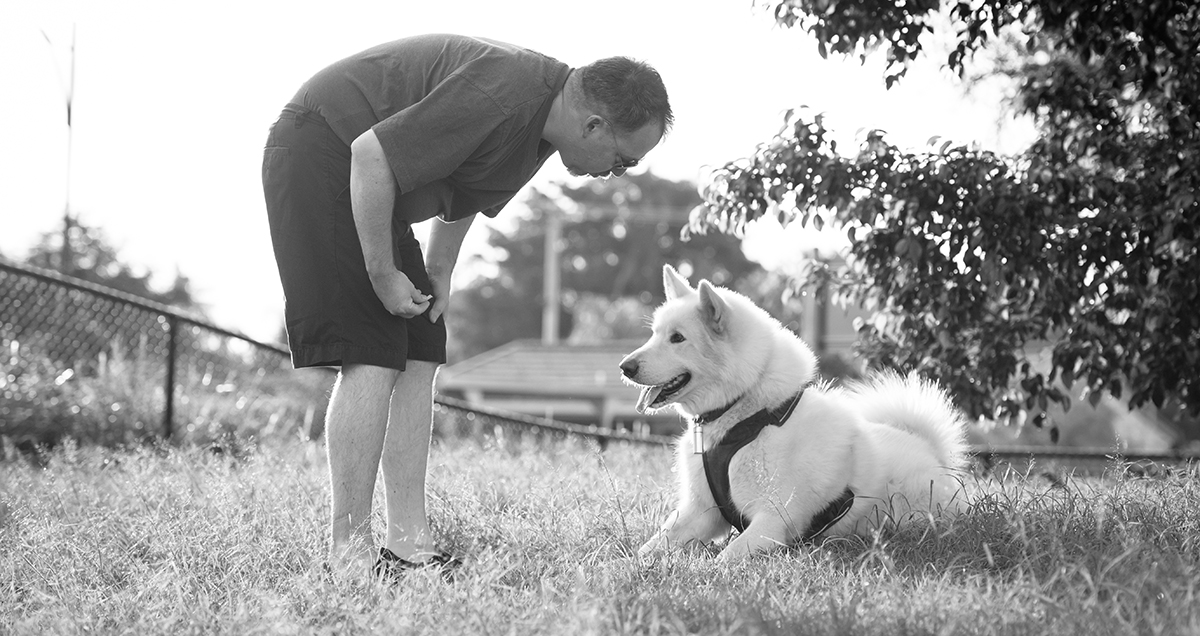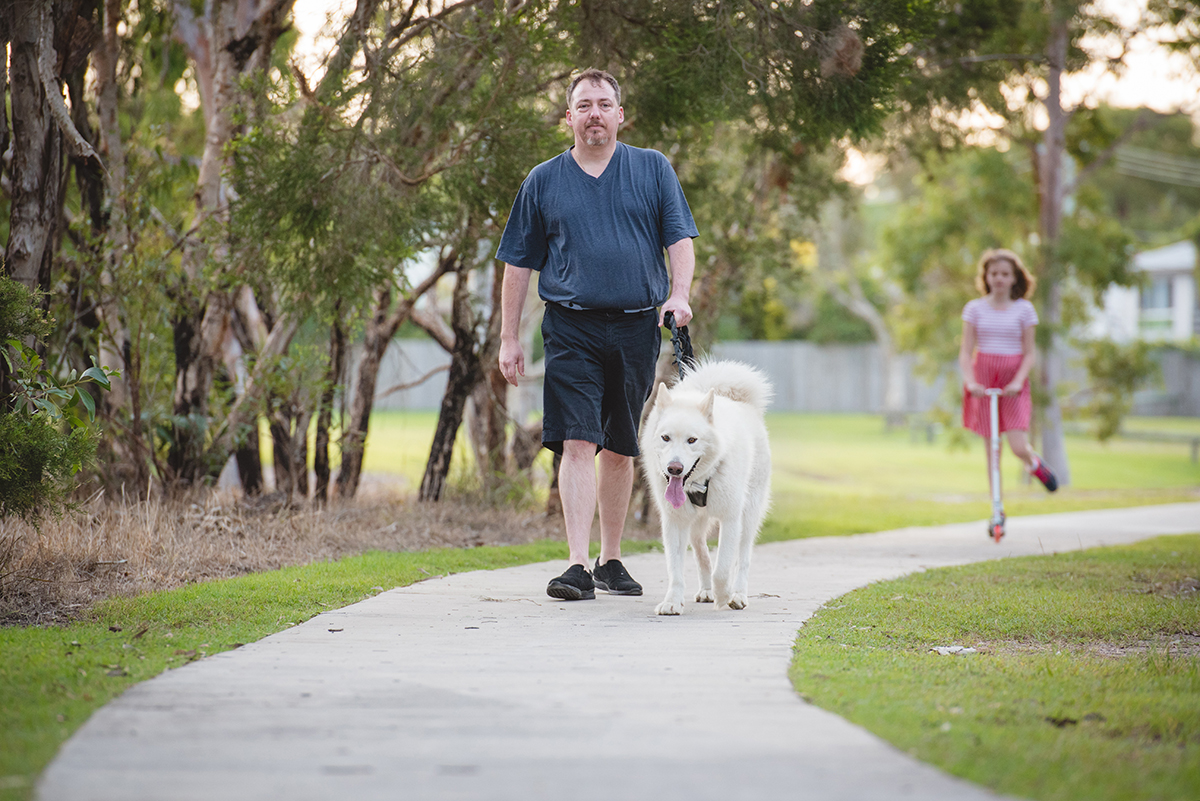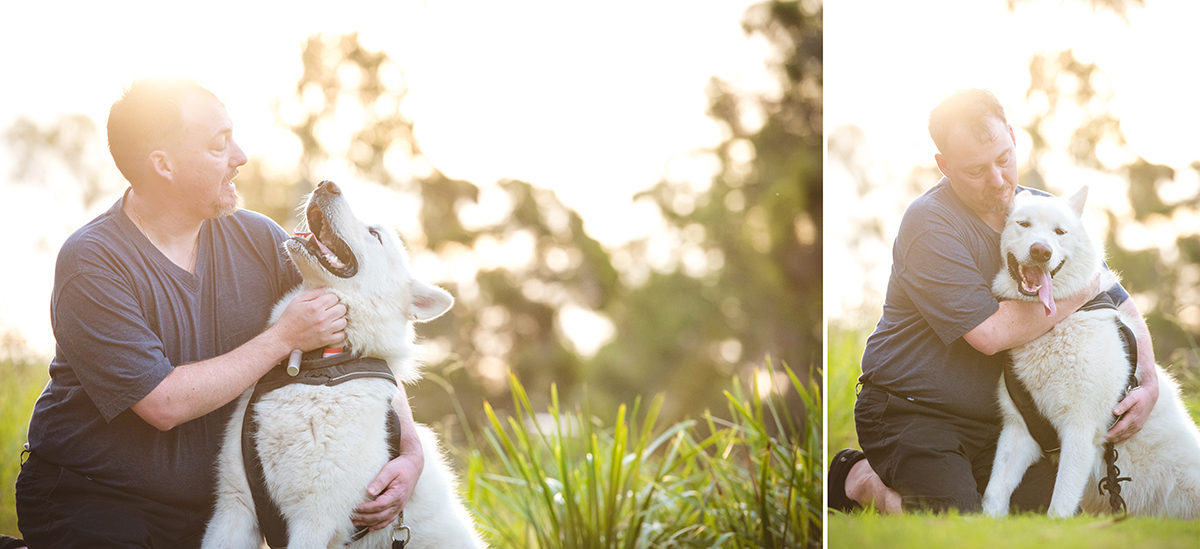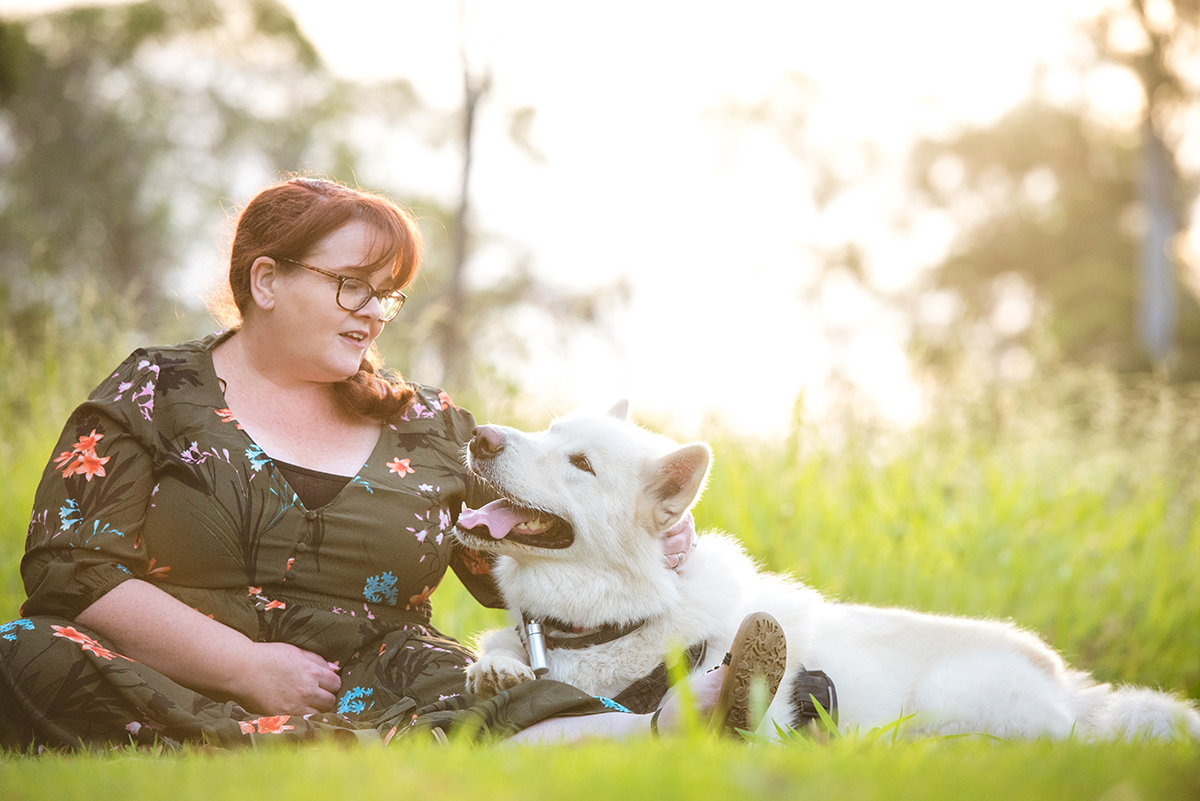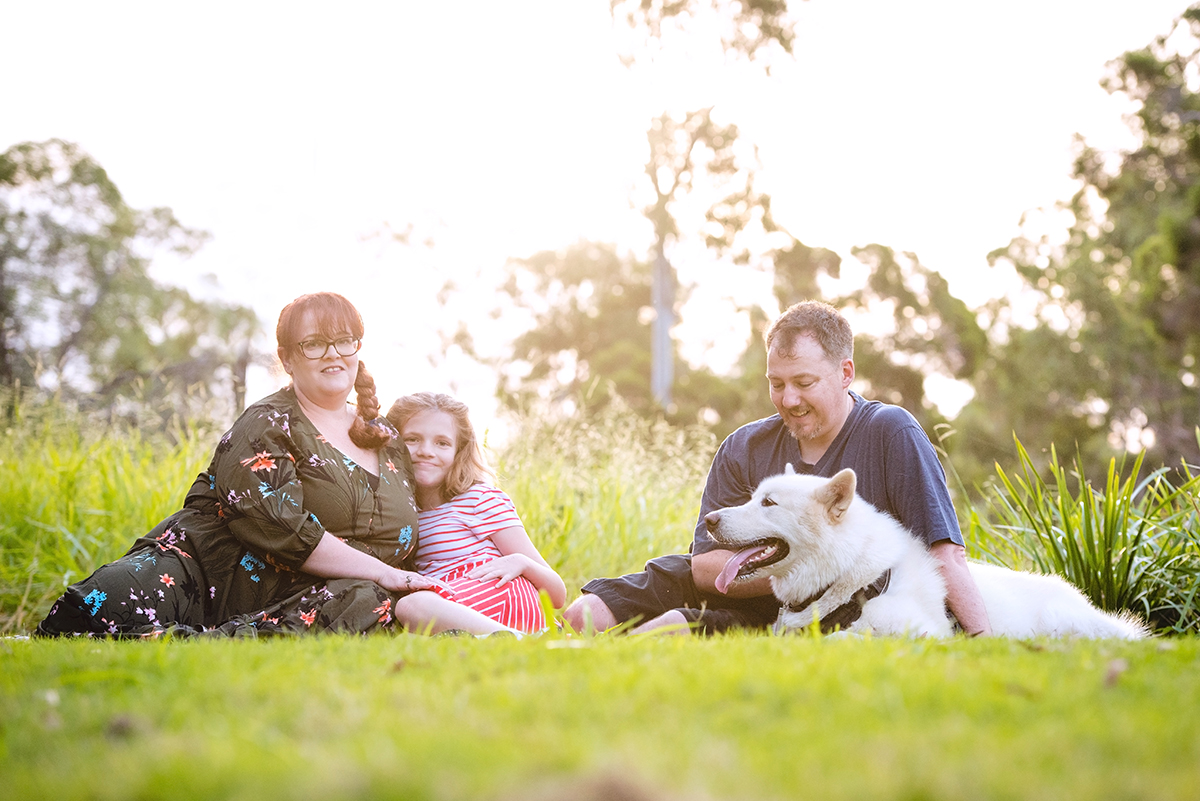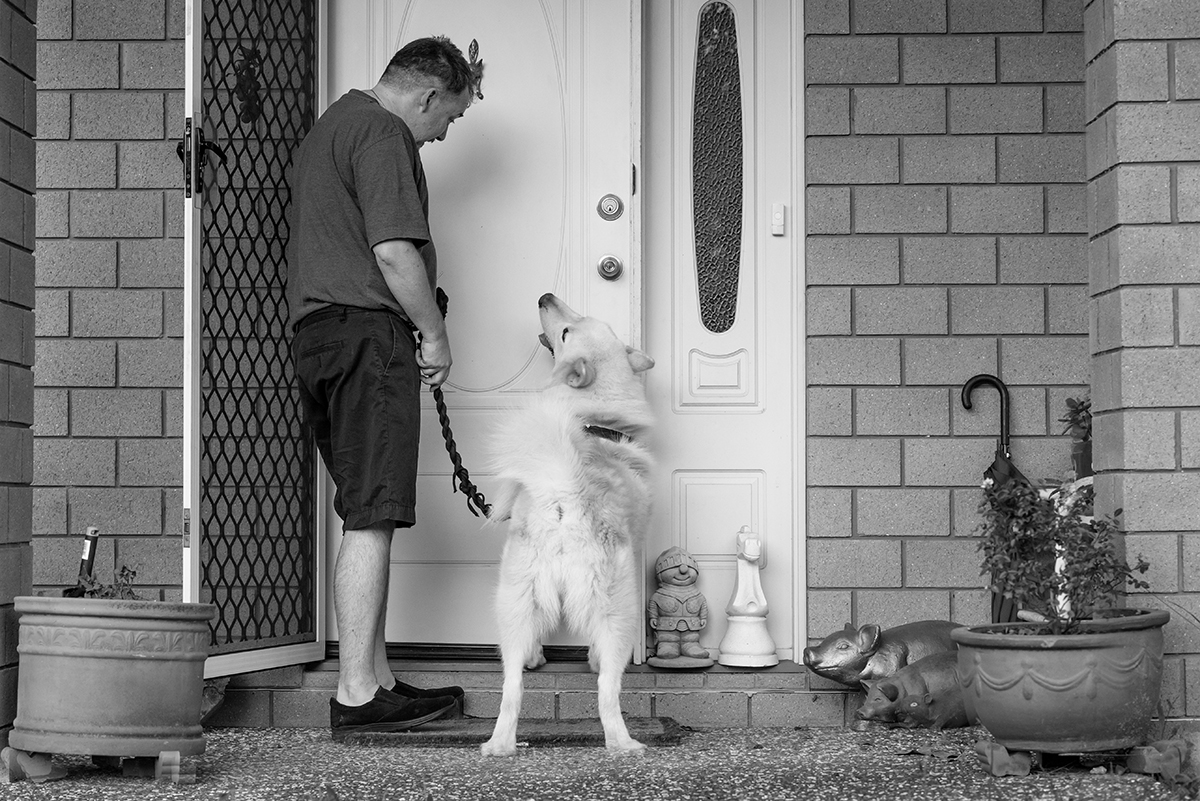 While anyone who knows me knows I'm one of the first in a room to announce 'I'd never give up on/move away from/abandon my dogs" in judgmental response to the stories of people surrendering their pets because of changes to their jobs, marriage etc, I also know that sometimes it actually is in the best interests of the dog (or cat).  I love nothing more than hearing about the ones like Gizmo who end up being more loved than they've ever been with a new name and an adoring new family.
Ferox is absolutely thriving and I'm so very glad he found his forever home with Nadia, Tim and Aubrey xx